This Video Library of Cross Training Classes is a segment of the 100+ classes available for members of Yoga with Barbara Crompton. Current members use the monthly password when you click on the images or words below to access the recorded class.
Not a member yet? Please direct questions to carolyne@barbaracrompton.com
CROSS TRAINING – the benefit of incorporating this with our yoga practice is that you can strengthen your heart and muscles.  We do core, balancing, strength and endurance training.
View the library below.
Updated:  November 29, 2020 = 27 classes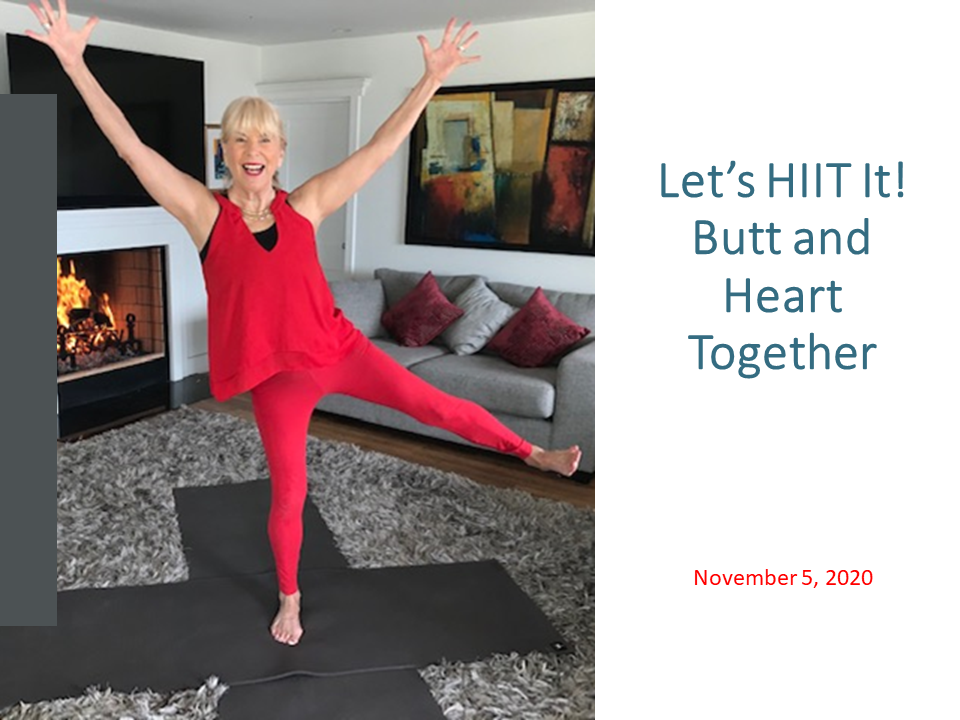 November 5, 2020
Cross Training – 15 minutes
Let's HIIT It!  Butt and Heart Together
CLICK HERE to REPLAY