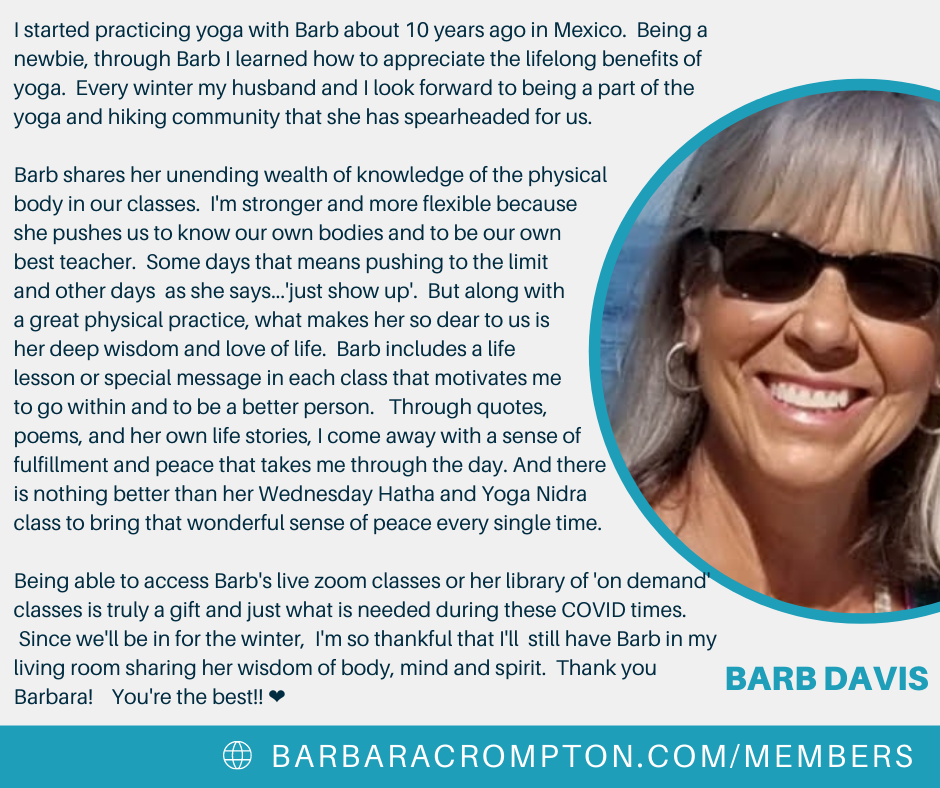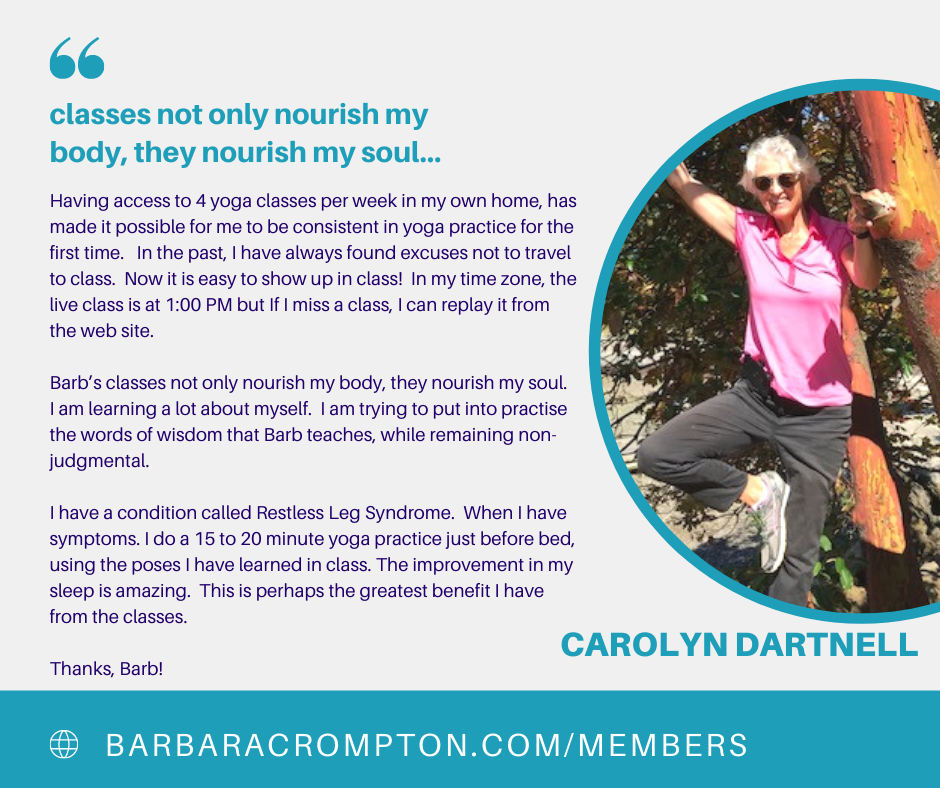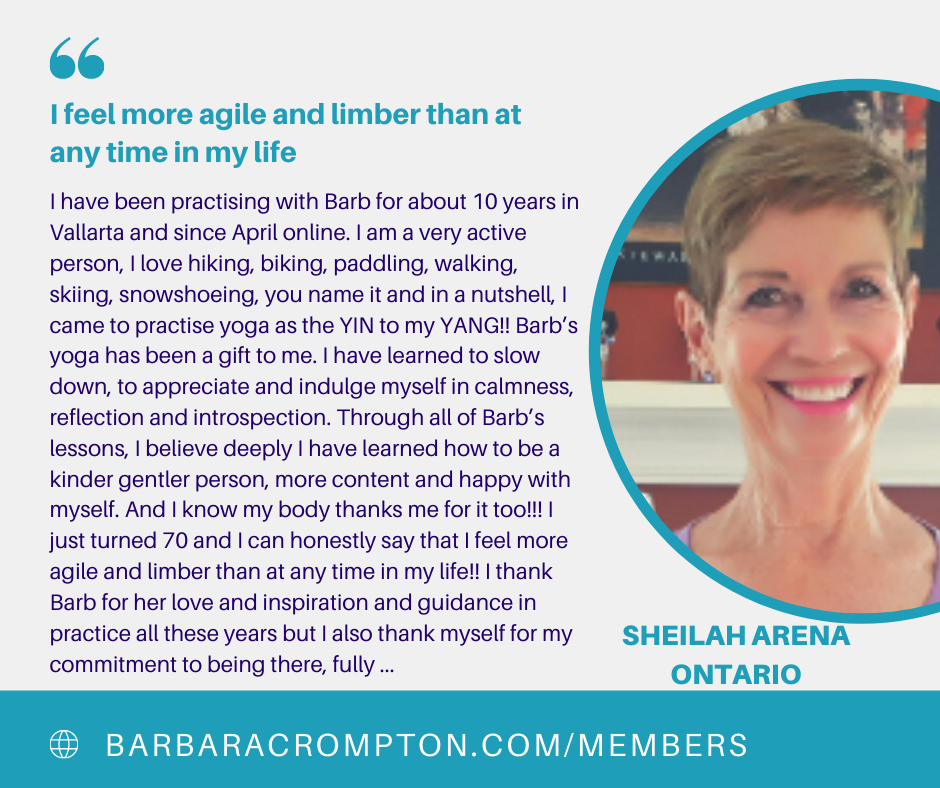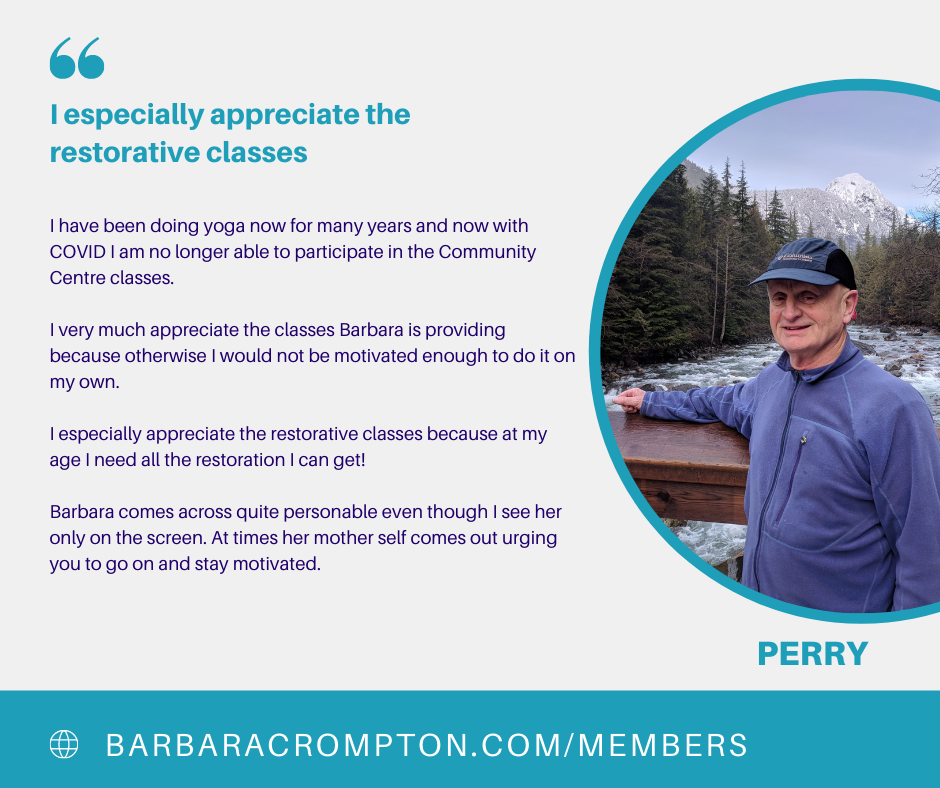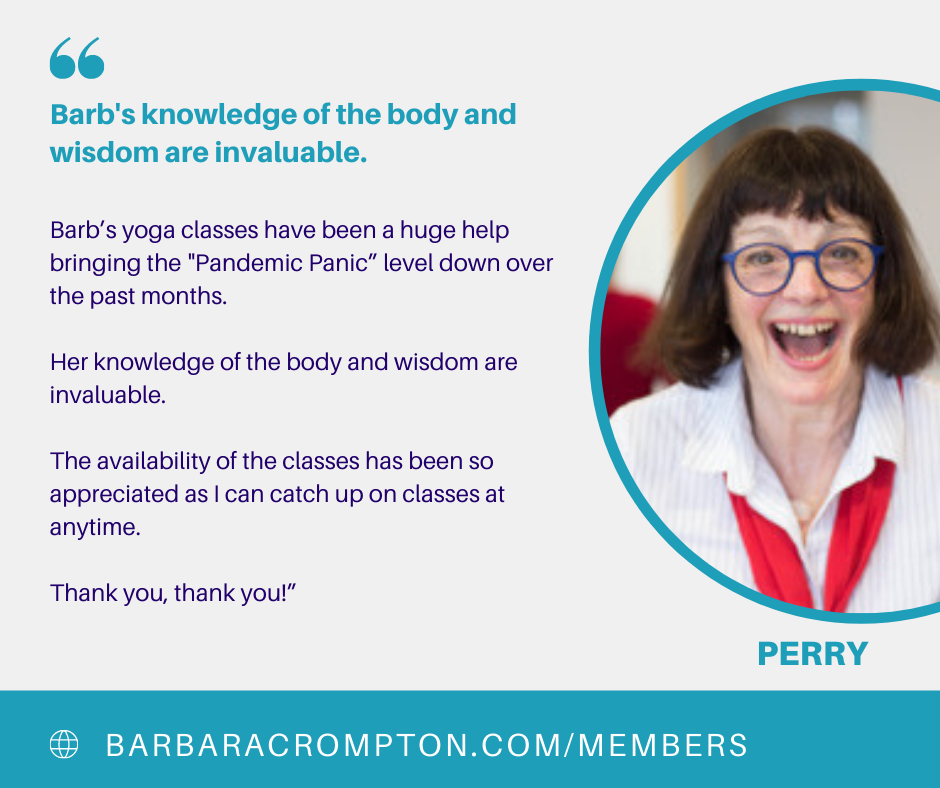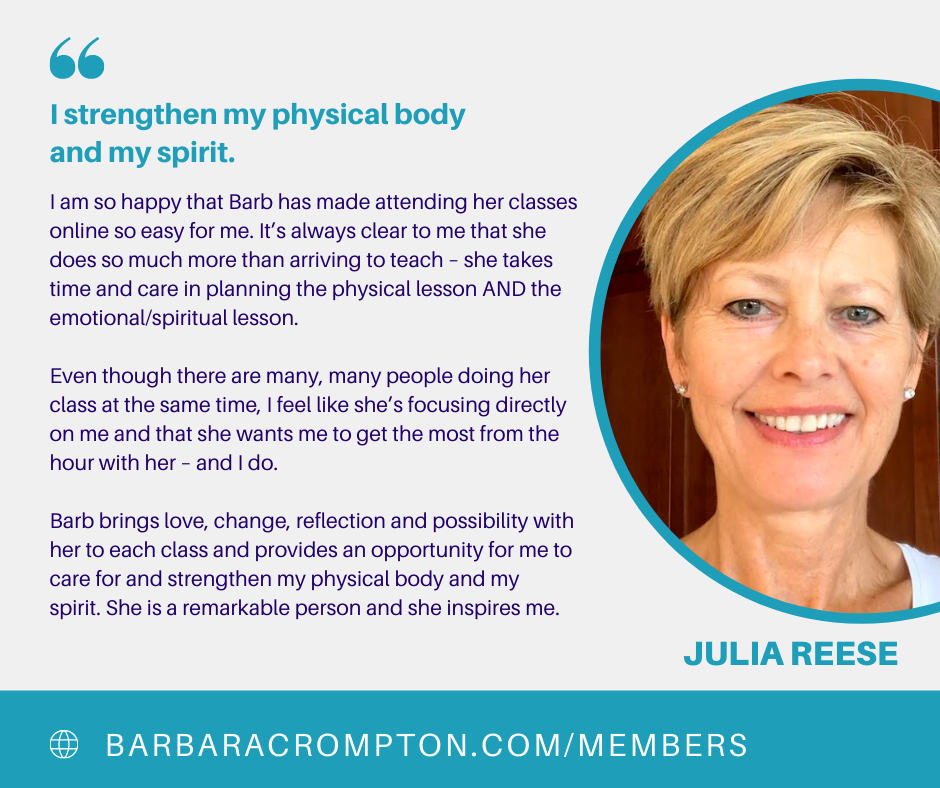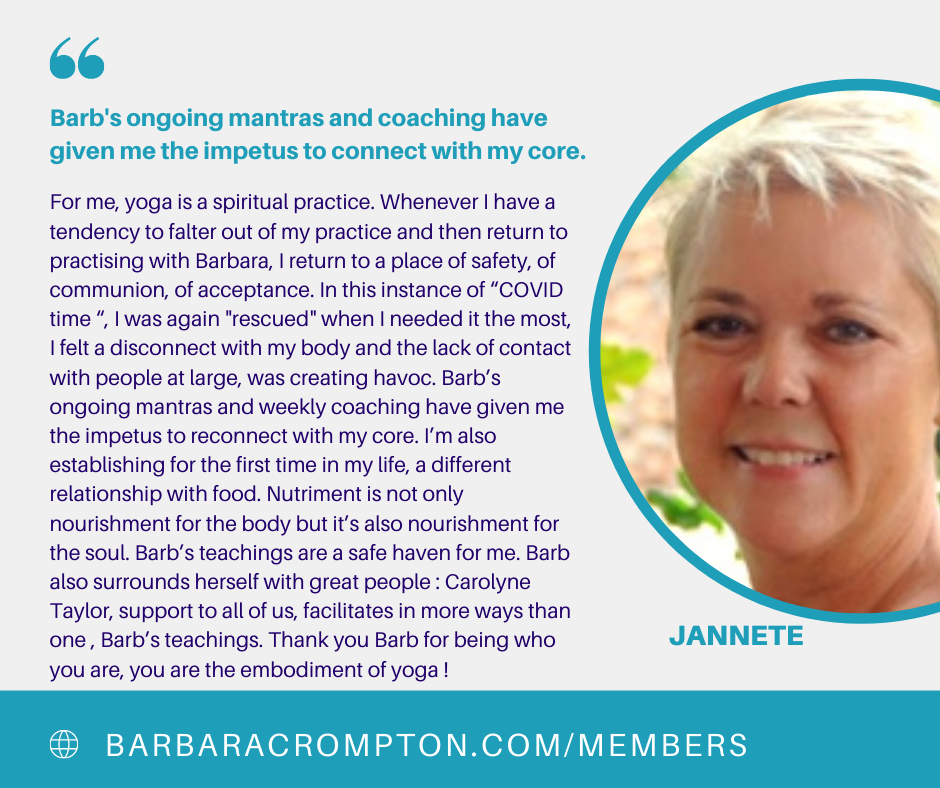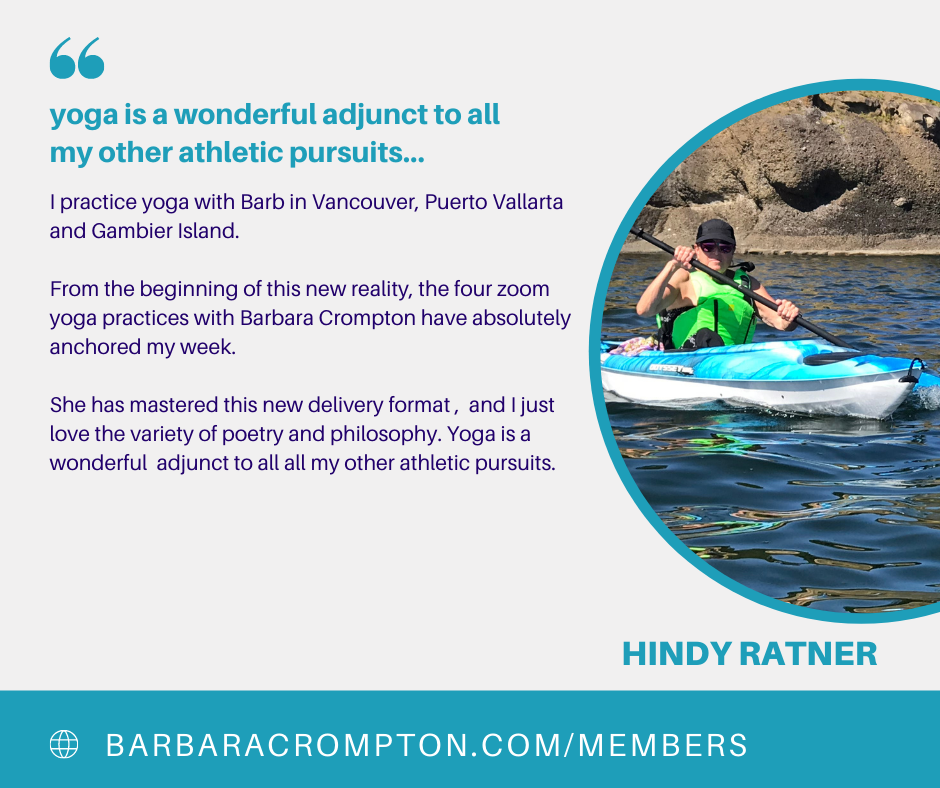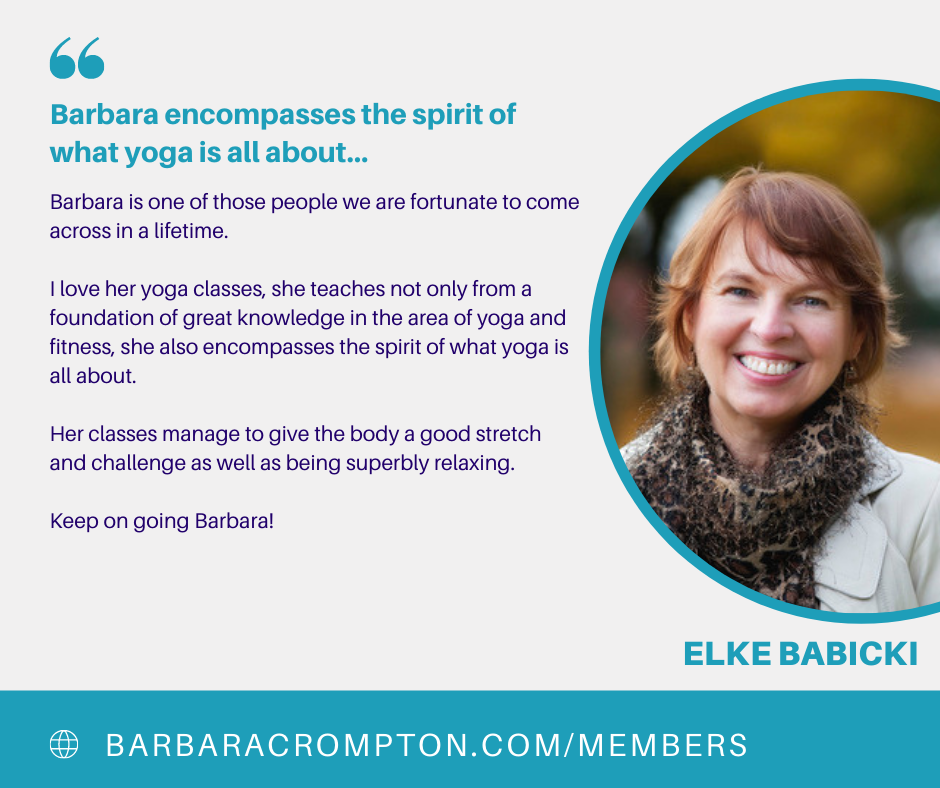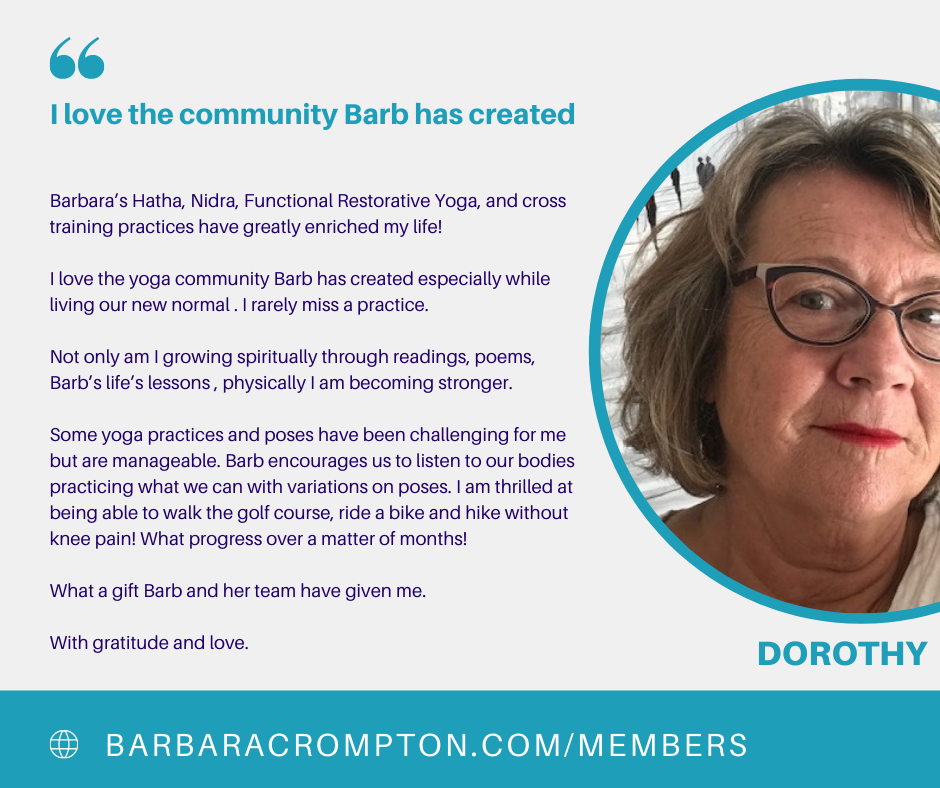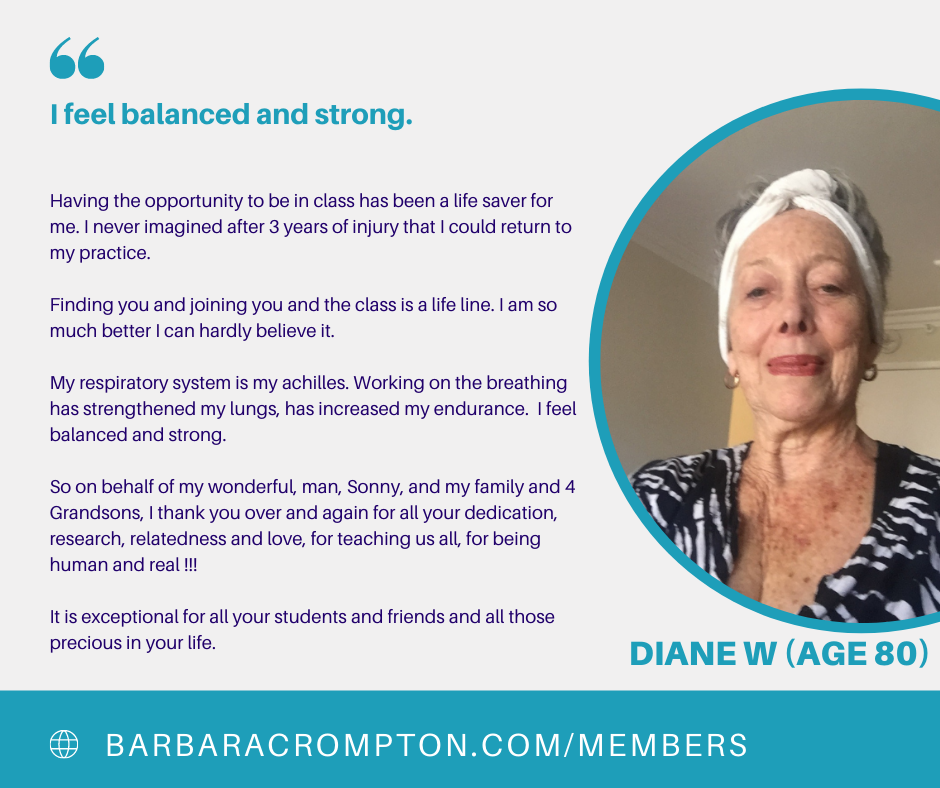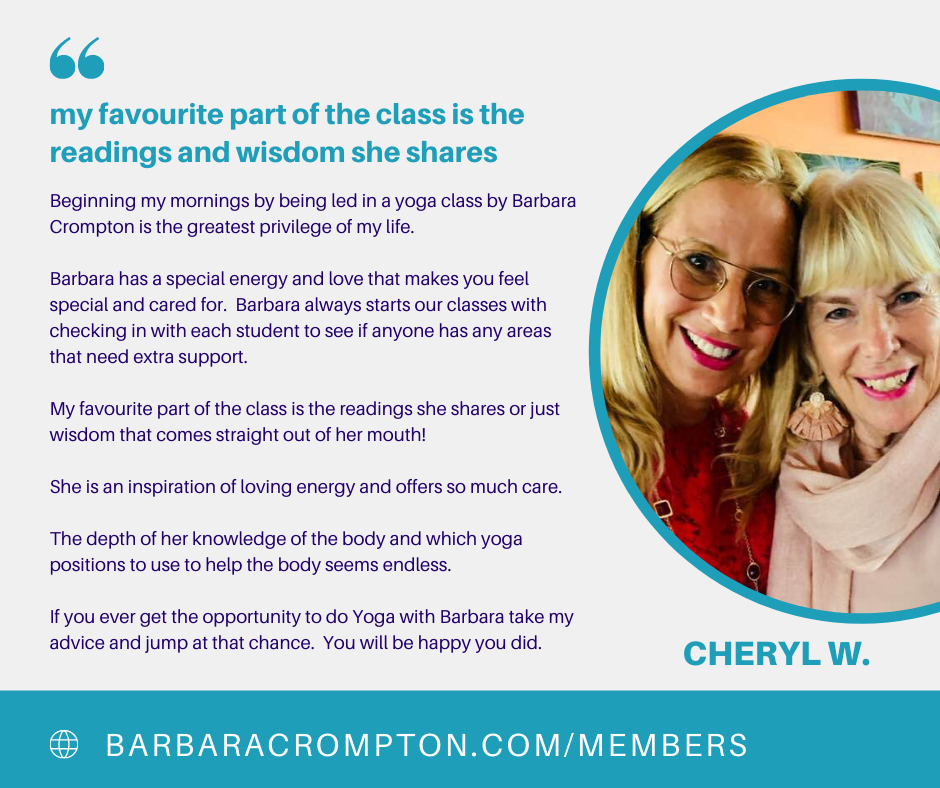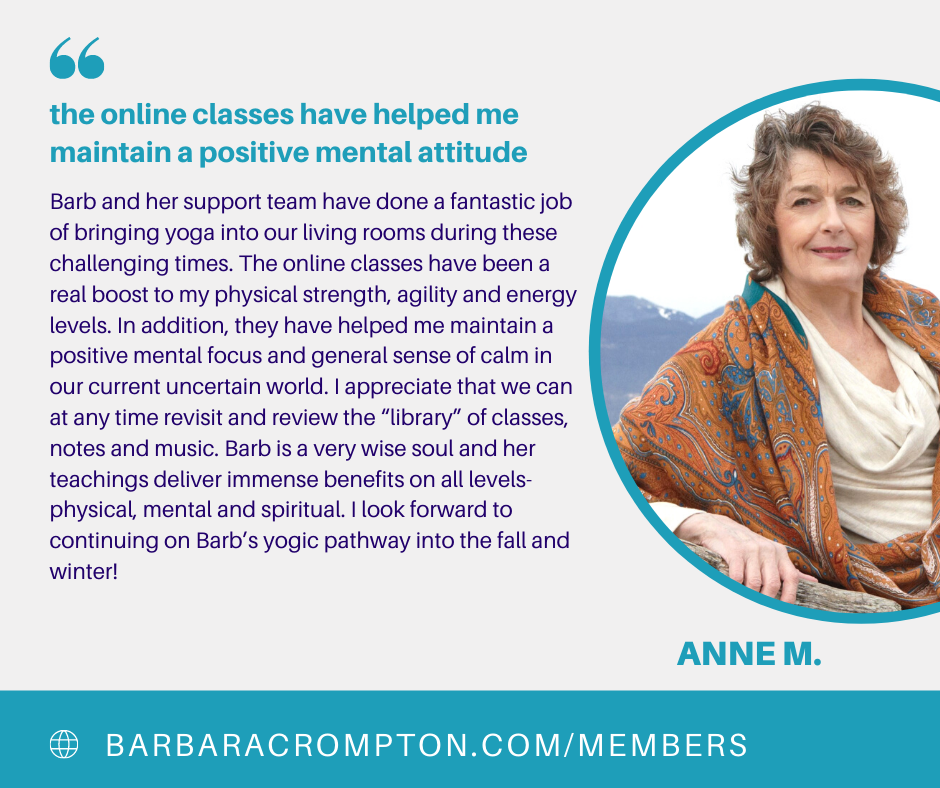 Yoga is an Imperative Part of my Fitness
Barbara, going to your classes has opened a new dimension of appreciation into the practice of yoga. You not only teach and guide but I especially love the practicality of your class. I learn by listening and doing, and you give me logical reasons to practice my agility, strengthening and core strength. I really enjoy how you talk us through every pose, explain which muscles are being impacted, and what the end result could — or should — be. I have also learned over the year to reflect and be present, seek balance, and positive energy. So thank you. You have made yoga an imperative part of my fitness. What a gift you are as a teacher!
– Mat – July 2020 –
Preparing for a Medical Procedure
The yoga nidra was so relaxing and has made me feel much less anxiety and much less fearful about my procedure tomorrow, so thank you! Exactly what I needed! If I could get myself into this state I would not need sedation. LOL! 
– Penny (May 2020) –
Fun, Accessible & Interesting
Barbara Crompton – you have brought health and wellness and awareness and fitness to Vancouver (and around the world) to SO many people – and for so many decades! You have made it fun and accessible and interesting!  Thank you for your important and ongoing legacy! 
– Steph Nichols – May 2020 –
Ready to Make a Change?
Sign up for a month of yoga with Barbara – $24 for 15+ hours of live classes and replays of the class "Barbara on Demand" within 24 hours of the class, along with poetry, quotes & readings.